Leads
Start the conversation
with your visitors.
Leads Extension for Newsletter adds a fancy subscription popup
box or a fixed bar to your website that will boost your conversion rate.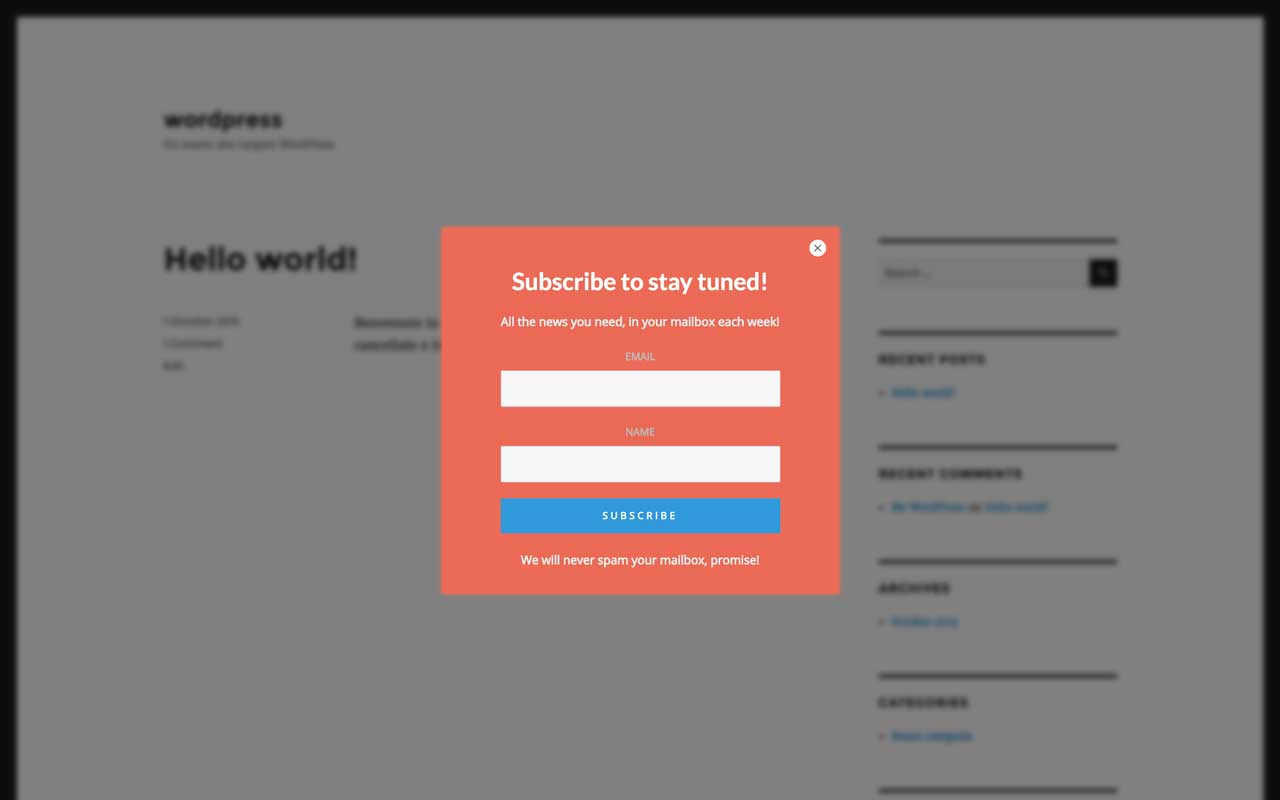 Customizable Popup box
With Leads you can setup a fully customizable popup box with a subscription form: you can style it choosing from our selection of super fancy color palettes, you can insert your own sizes and which conditions will make it appear.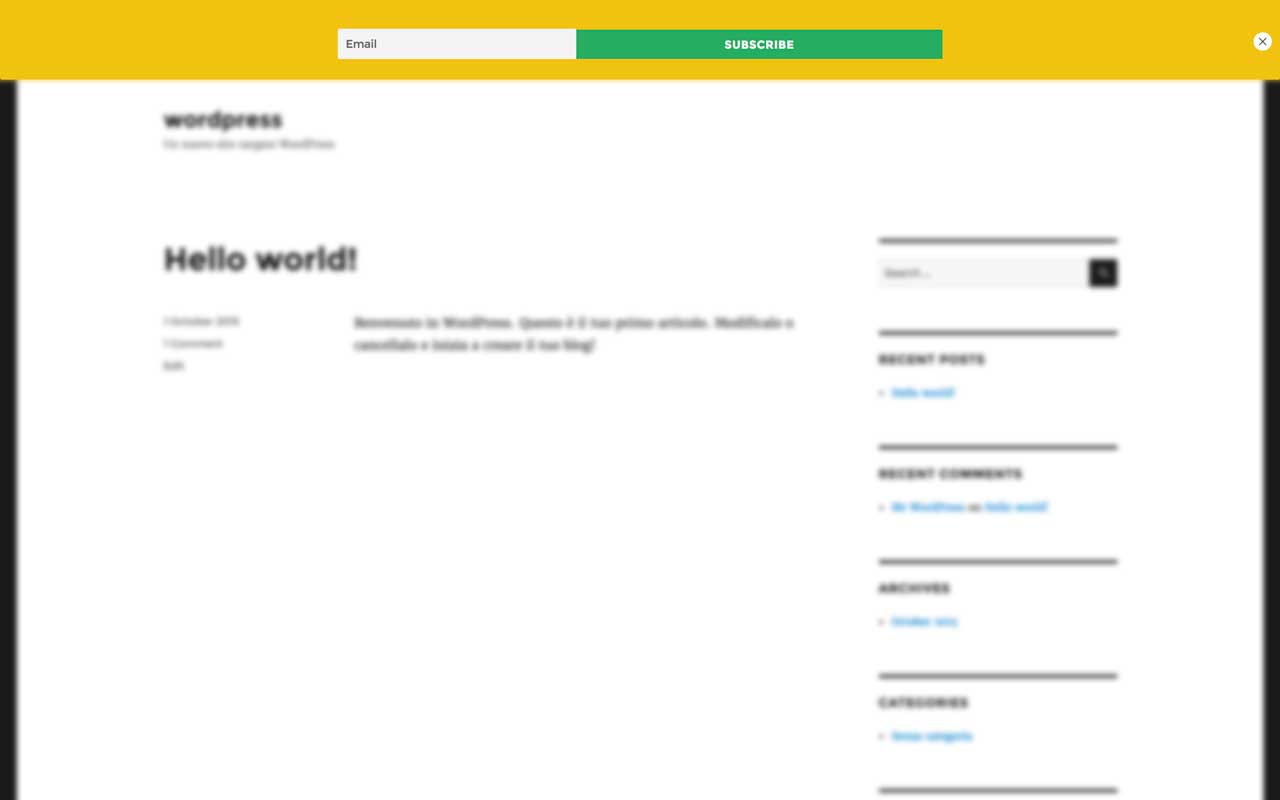 Minimal fixed bar
If you like to keep things simple, the fixed bar will suits your needs: with an unobstrusive layout it won't bother the navigation of your website, yet it will allow your visitors to easily subscribe to your newsletter with a single click.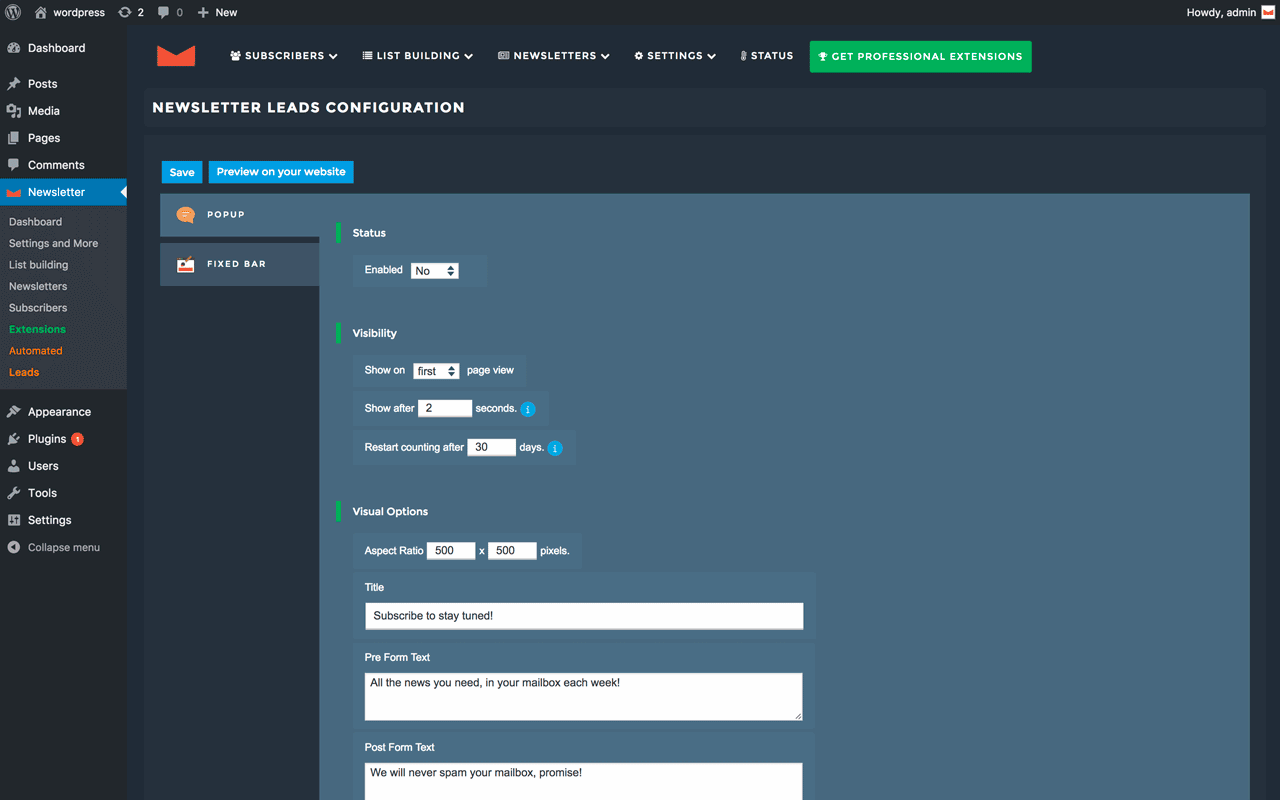 Full set of options
Leads admin panel features a lot of options to fine tune the way it works: you can choose after how many visits the box will appear, you can set sizes, custom messages, which fields to be shown and even choose between 8 fancy color palettes to suit your website global design.
What you'll get: Integrations
Integrations with 3rd Party plugins and services to leverage your site tools.
What you'll get: Delivery Services Connection
Professional Integrations let Newsletteruse external mailing services to gain even more sending power.

Office 365 Header Removal
This addon removes hidden headers from outgoing email to avoid Office365 SMTP block (or attempt to...). Install ONLY if you're using Office365 SMTP with an SMTP plugin!
Get all our 20+ premium extensions and a full year of updates with a single, one-time payment. No hidden fees and 30-days money back warranty, no questions asked.
Buy Now
Lo Split Payment per la Pubblica Amministrazione italiana non è supportato.