The Events Calendar add-on is designed for The Events Calendar plugin by Modern Tribe and it adds the capability to Newsletter to extract events and add it to your newsletters.
The integration is tested with the free version of The Events Calendar. If you installed the Pro version or other TEC addon, issues could arise, please report them by contacting our support team.
The main component of this add-on is a specialized composer block (see the picture below) which can be configured to extract events. You won't find a configuration panel for this add-on in our Newsletter main menu.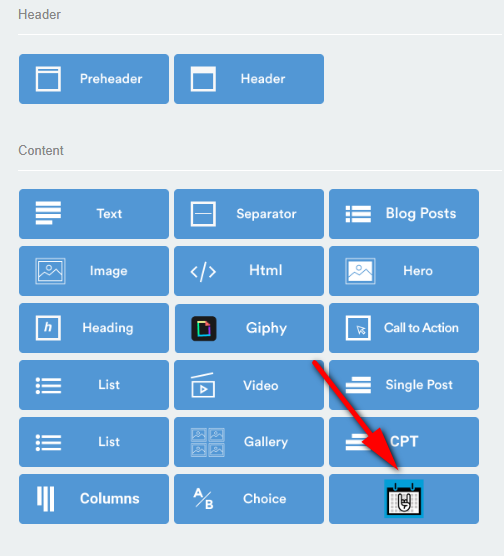 The block configuration panel offers some layout options:
display the featured image
font-family, size, color for event titles
font-family, size, color for event excerpt
call-to-action button layout
block background and padding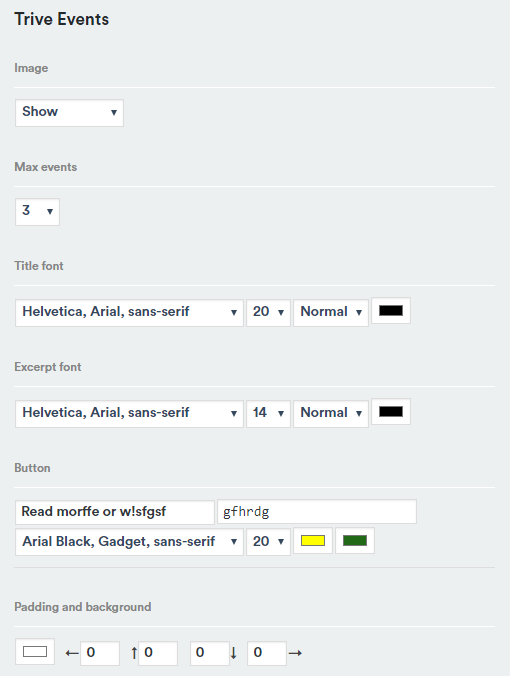 Using with Automated
Combined with the latest Automated add-on, you can even generate automatically weekly or monthly newsletters with the latest events!
Automated supports the newsletter design using the composer and the events block by this add-on is able to automatically regenerate extracting the new events.
Events are extracted if they start in the future and ordered from the nearest to the farthest in the future.
Note: future events are always extracted, so until you have events the newsletter is generated. Hence a future event can be included in more newsletters which is usually the desired behavior (finally that is a reminder).
The old automated theme specific for events manages by Modern Tribe is still there, but we suggest migrating to the new automated channels where the layout is designed with the composer.
if (false && !is_front_page()) { ?> } ?>