The Addons manager allows to install all our extensions in just a few clicks. 
There are basically two ways of installing it. The first option is to access your Newsletter dashboard and to click on the voice "Addons". Here, you just have to download the Addons Manager, to install it and activate it. Once it is installed, you can download the extensions straight from this page.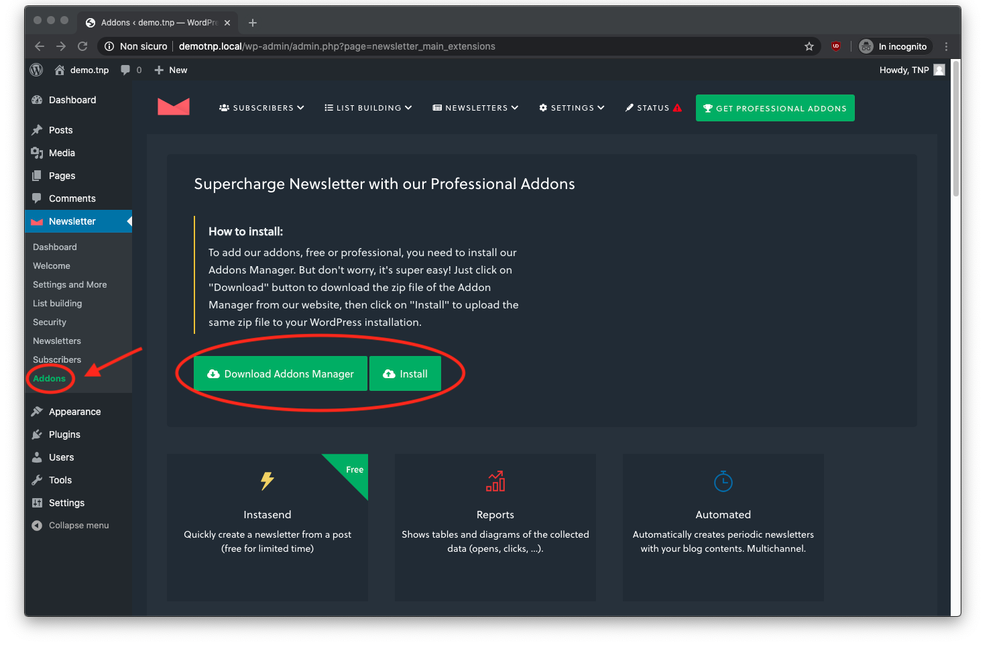 If the process mentioned above does not work, you can install the Addons Manager by following this procedure:
1. Download the .zip file of Addons Manager
Click on this link to download the official Addons Manager for Newsletter. Make sure not to extract the zipped file. If your system automatically extracts the zipped file, you should find the original file (.zip) on your download folder. 
2. Install it manually from the Plugin area
Once you downloaded the file, go to your WordPress dashboard and open the Plugins panel.
Then, click on "Add New". At this point, at the top of the page you should see a button named "Upload Plugin". Click on that button and upload the zipped file you just downloaded.

3. Activate the plugin
When the upload is complete, you have to activate the plugin.

4. Go to the Addons Manager and install the extensions
Now that the plugin is active, you can go to your Addons Manager by clicking on Newsletter > Addons Manager, on the left sidebar. From now on, all the available extensions for Newsletter can be activated from this section.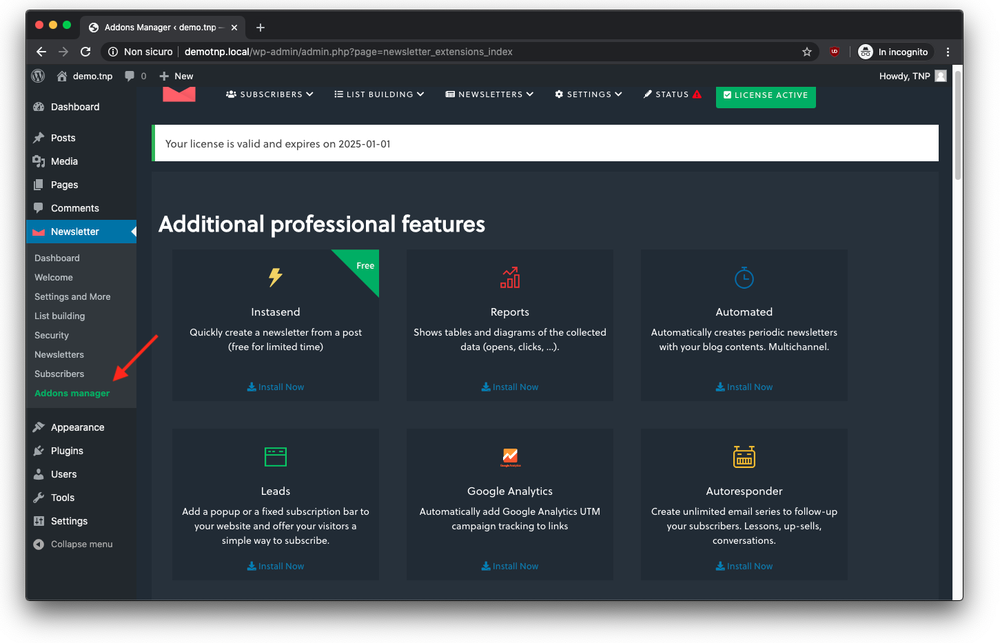 if (false && !is_front_page()) { ?> } ?>