This new addon, available from the Addons Manager, is very useful for those who want to send a quick update to their subscribers. Instasend allows to create a draft of your newsletter straight from the poste page: when you draft or publish the post, you will also find a quick draft of the newsletter, ready to be finalized and sent. Let's see how it works!
First of all, open your WordPress dashboard and create a new post (or edit an old one). Once finished, save the draft and find Instasend box at the bottom of the right sidebar.
Remember to save the final draft of your post (1.) before using Instasend (2.), otherwise the instant newsletter will not include all your most recent edits.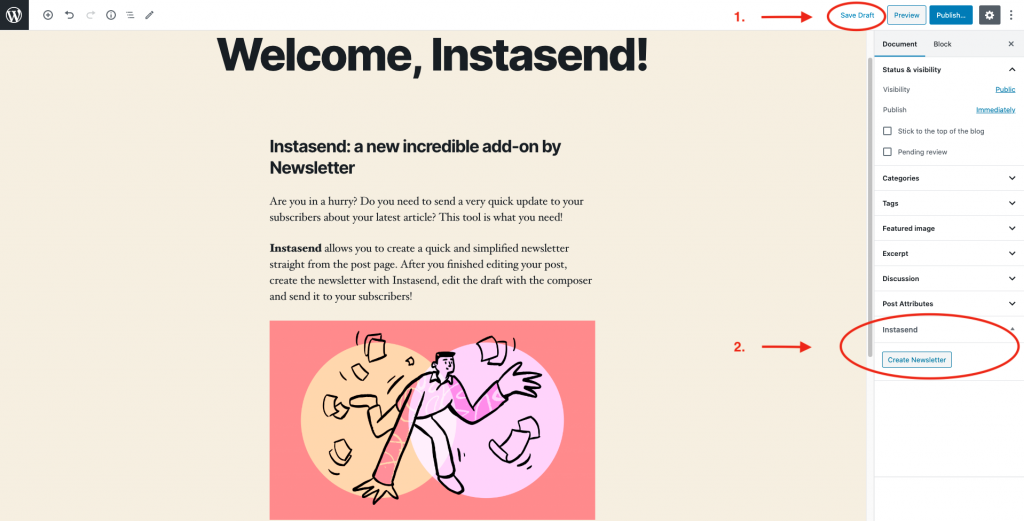 With Instasend you can personalize just the basic aspects: keep in mind that this tool has been designed to be a simplified and instant version of your newsletter!
You can decide to show the post featured image and to show the full article in the newsletter or just an excerpt, as well as if you want to keep post content images or not.
After choosing these options, the work is pretty much done! At this point you just have to click on "Create" and the newsletter is ready to go.
You can now see a preview of your instant newsletter and edit it. If you click on the "Edit" button, you will be automatically redirected to the Newsletter drag and drop composer to finalize your edits and send the post to your subscribers.
Remember to publish the post before editing and sending the Newsletter!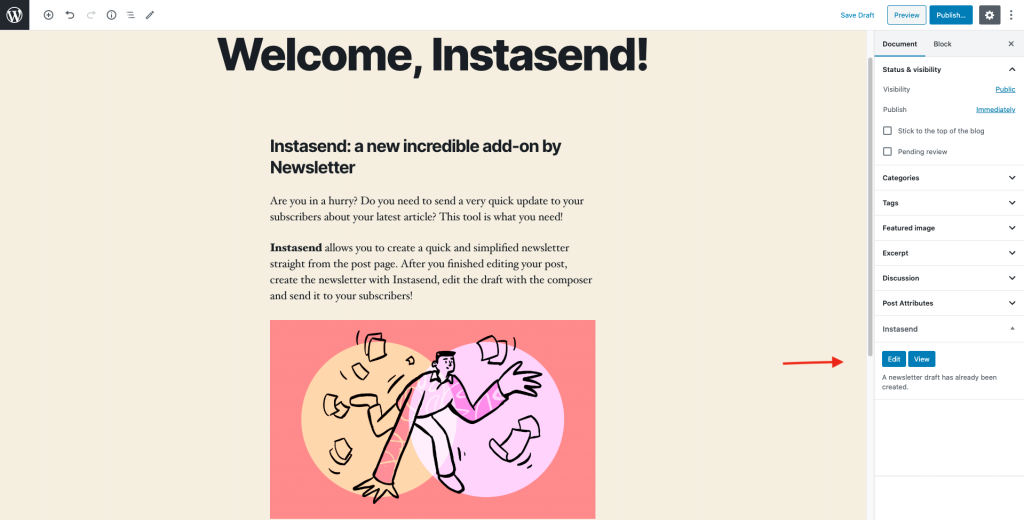 Here you have a quick tutorial on how to use Instasend, enjoy!