The Event Extension is an add on for who uses Events Manager Plugin (more event management plugin will be supported shortly).
It adds a custom theme for Newsletter Automated Extension to generate (automatic) newsletters with the upcoming events. It add a composer block, as well, to insert a list of events while composing a regular newsletter if you prefer to notify the subscriber building manually your message.
The extension has not a configuration panel! When installed you can immediately find the new composer block and the new automated theme.
The composer block
While composing you can use the Event Manager block, drag it into your newsletter and configure it.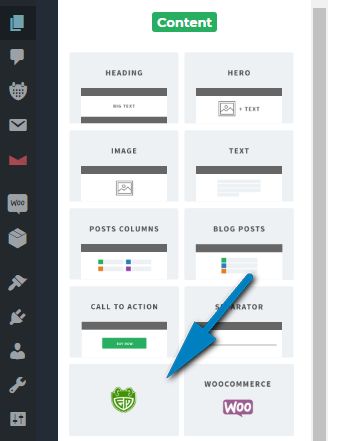 Once dragged in the email body, a configuration popup is shown (the image is only representative, more option could be available):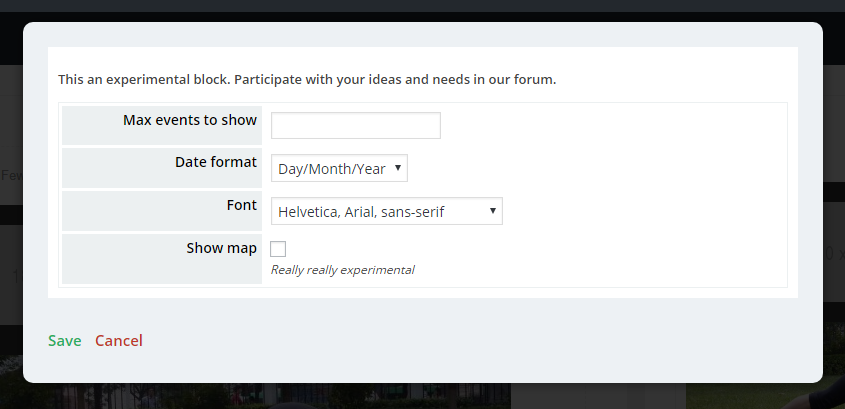 Of course you can reconfigure the block as many time you want.
The new Automated theme
Our latest Automated extension supports custom themes written to create newsletter from custom contents (like products, events and so on). The Events extension adds a custom theme with a set of option to extract the upcoming events. Once selected the theme and pressed "change" the options is loaded and the preview composed.

The layout options provide settings for the event image, if the event description should be shown, the day format and so on.