The Events Manager Addon integrates the Events Manager plugin adding a composer block able to extract new events to be incorporated in your newsletters.
This add-on has not a configuration panel! When installed you can immediately find the new composer block and the new automated theme.
The composer block
While composing you can use the Events Manager block, drag it into your newsletter and configure it.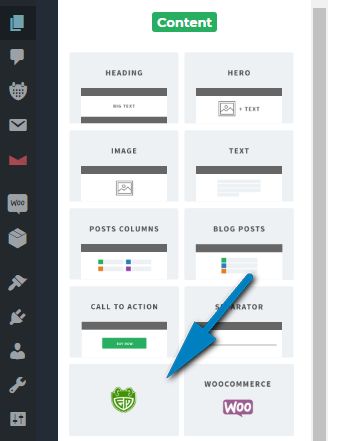 Once dragged in the email body, a configuration popup is shown (the image is only representative, more option could be available):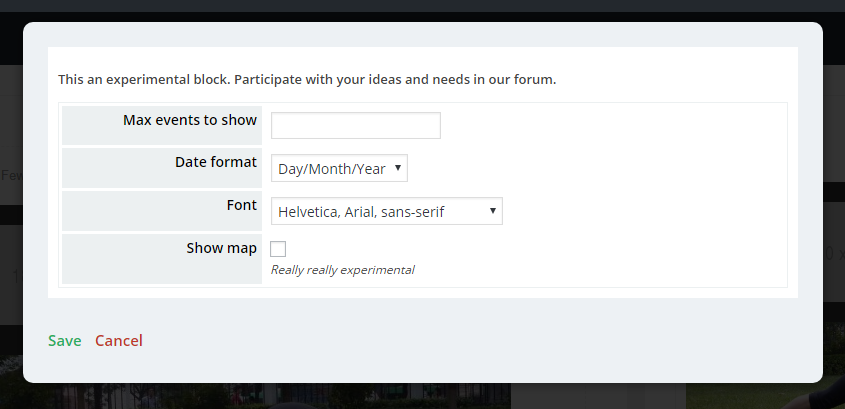 Of course you can reconfigure the block as many time you want.
Using the events block on Automated
Channels created in Automated using the composer can have a template including an events block. That block is automatically updated every time the automated newsletter is generated, listing the latest future events.
The block can control, like the standard Posts block, the newsletter generation, suspending it if there are no new events to communicate.
The old Automated channels base on themes and the theme which generates newsletters using events custom post types are now deprecated.
if (false && !is_front_page()) { ?> } ?>