The Mailgun Extension integrates with Mailgun email delivery service, a reliable and affordable service with a free plan which coves 10000 emails per month (perfect for who is starting up with Newsletter). The integration include the bounce detection a daily list cleaning process which marks unreachable emails as "bounced" so Newsletter won't contact them anymore, saving resources and money.
Mailgun works with domains: you should follow their domain activation and verification procedure. Then you get an API key to be set, with your domain, in the Mailgun Extension configuration panel.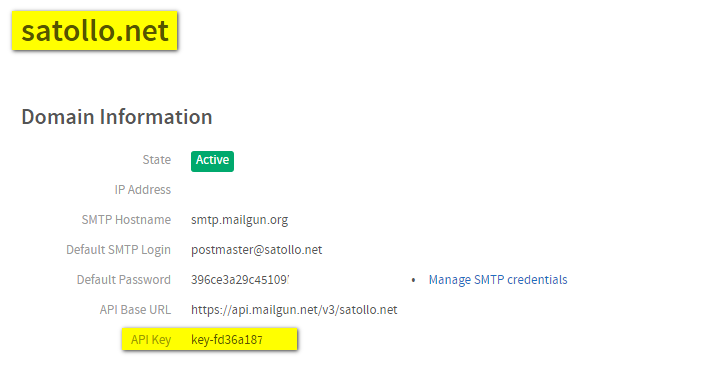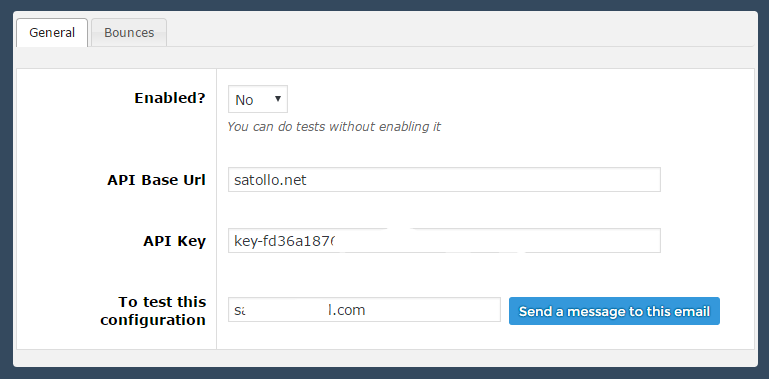 Once everything is setup, just send a test email to your address and check if is shows in the Mailgun log panel. Mailgun free accounts are generally slow, so you should see your test email as "accepted" and then as "delivered".
To test the bounce detection send a test email to a fake address (something like gdhdtfgsfsrstdfs@dfdgdtf.com) and it should be then listed as "failed" on Mailgun log panel. In the bounce tab you can manually run a bounce list retrieval and at least a bounce address should be detected. Remember to reset the "bounce detection last run" every time you do a test.