All the newsletter statistics
you'll ever need.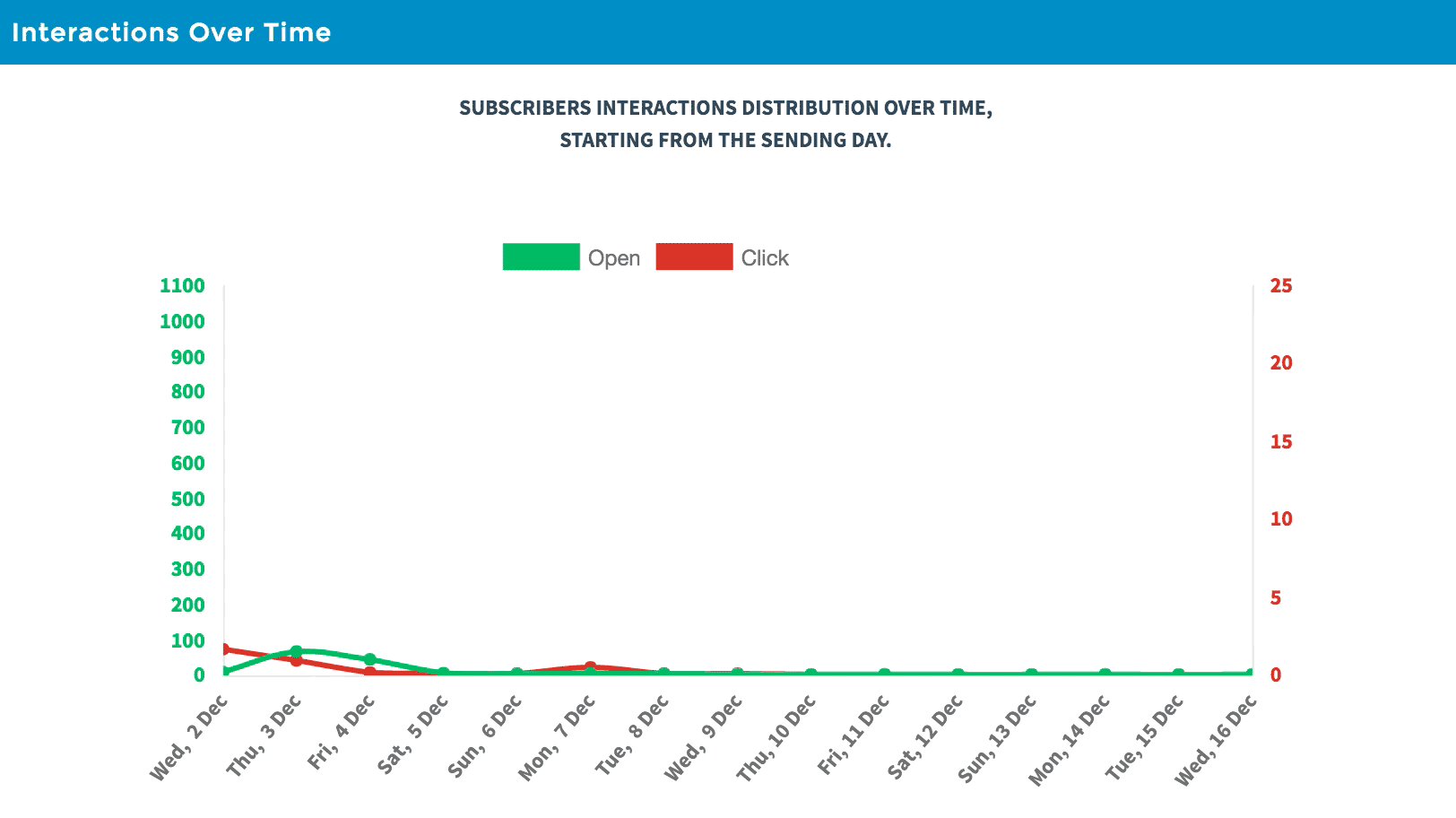 Know more about your subscribers
preferences and send the newsletters they deserve!
Global and Single Dashboard
Choose between a global dashboard showing all your sending history or a detailed single-campaign performance panel and switch through them with ease.
Subscribers Gender
Stay aware of your mailing list gender-based interactions behaviour and adapt your campaign to increase overall performances.
Geo-referenced interactions
Keep track of your subscribers world location and determine which countries perform better: then refine your campaigns accordingly!
Completely Redesigned
A new, simplified user interface with all the metrics right before your eyes: keeping track of your newsletteres performances has never been easier.
Powerful Retargeting
Fine-tune your campaigns following your subscribers behaviours: Reports 4 lets you to create new lists in seconds based on kind of interaction occured.
Single Subscriber Details
Get in-depth interactions analysis for every subscriber: find out who did receive, open or click your newsletters and even IP address (if available).
Get  Reports 4 And All Our Professional
Extensions for Newsletter