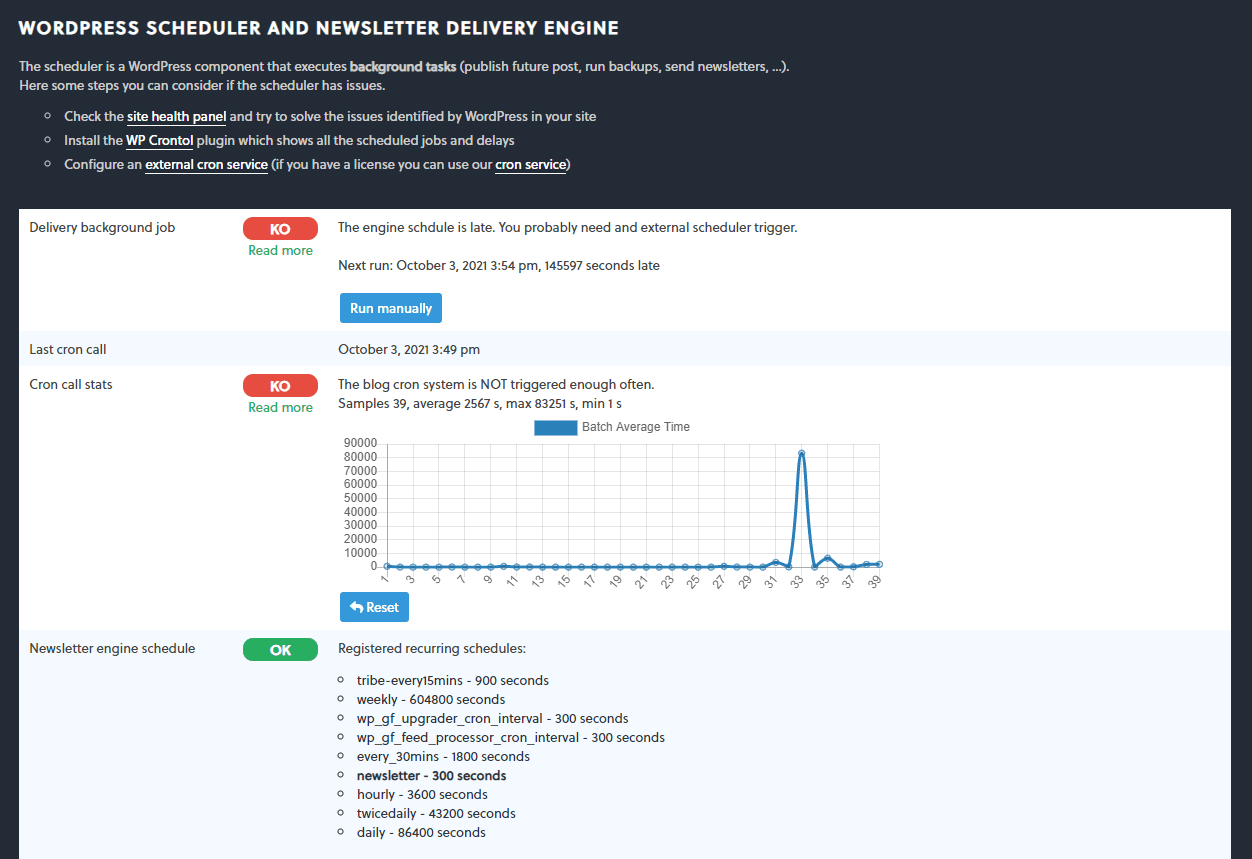 One of the major problems with WordPress it's its scheduler. Who run a plugin that needs background jobs can face issues with the unconstant scheduler. This is not a WordPress weakness, it's a PHP structural condition.
So, it happens many users of Newsletter get notified on our admin side of a not correctly working scheduler. There are many solutions to this problem and the first thing is to install WP Crontrol to have a clear overview of all background jobs and if they're late or not. Looking at the Wiki pages of WP Crontrol you can better understand how much diffuse is this problem (and definitively is not a fault of plugins or even of WordPress).
In our latest release, we added a specific diagnostic panel to have more information about the internal scheduler. It's a companion tool of WP Crontrol, but specific for Newsletter background jobs (THE job, since it keeps the delivery engine running!).
Many of the information displayed in that panel (see the screenshot below) are pretty technical, but they can be of help when you need support. The KO red indicators (you can see some examples below), mean there is something to adjust. The MAYBE orange indicators mean you should check but the condition is not problematic.
There is even a nice graph representing the corn activations: be sure, the data collection is very resource inexpensive, it won't overload the site! Note that stats could need few hours to be visible since it needs a set of relevant data to compute min, max, average, and so on.
To conclude, update to version 7.2.8 and check the new scheduler panel.