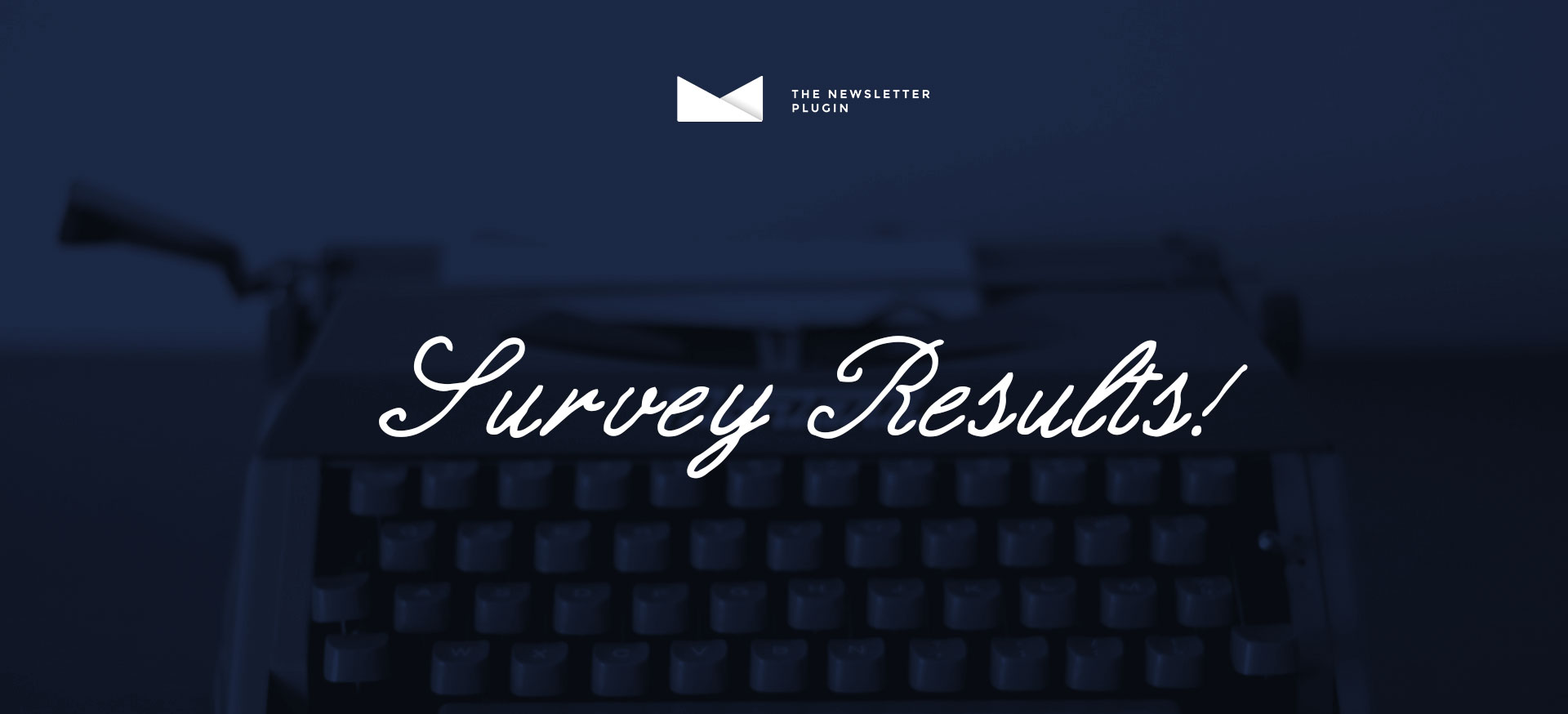 Hello Newsletter users, how are you all ?
You may remember when a pair of weeks ago we kindly asked you to fill out a quick survey on some future aspects of our beloved plugin. Well, we have received A HUGE AMOUNT of feedbacks, many more than we expected (to be honest) ! And since there is no survey without a result paper, here it is !
Let's start with your answers regarding other plugins you want Newsletter to integrate with. Clearly a lot of you are using the ultra-popular plugin from Takayuki Miyoshi "Contact Form 7"  and we can easily see why, with its complete features and great chances of customization. The ever popular Woocommerce comes second, closely followed by Events Manager, the events creation leading plugin. Gravity Forms and Registerplus Redux also have their ratio of interest.

Talking about external mailing services that would ideally be integrated in our plugin panels, Campaign Monitor stands at the first place, followed by Amazon SES. In case you still don't know, we released a couple of weeks ago our brand new integration with the popular and highly scalable Amazon SES: you can find it here. Not-so-many of you seem to know Dyn mail delivery services, maybe because of their industry leading and universally known DNS related products.

We also asked you about WordPress Themes: we choose some really market leading names, such as Avada or Salient, and other recent ground-breaking layouts like X. We haven't noticed significant differences in your votes, so we may assume that a pre-packaged integration with those super-famous themes would always be a good thing. You certainly have a point here : )

So after this quick overview of the results of our survey, we can really schedule our future efforts based on rock-solid data. This means of course we will provide new integrations but most of all we will focus on the integrations you really want. So wait patiently, dear users, big news are already on their way : )
The Newsletter Team