If you experience problems with emails not being delivered, the problem mostly depends on your provider.
This is a well known problem to who deal with mail delivery from shared web spaces but is not documented and the provider usually does not offer too much support.
Hence people, assuming there are no reason to have an inconsistent email service from the provider they're paying for the web space, believe the problem lies in the software (the Newsletter plugin or any other plugin or even any other platform, from Drupal to Joomla to tailor made solutions).
Newsletter has a status panel when everyone can run a delivery test. This test can return an error (in that case we know there is a problem and the error message should explain which kind of error) or it can return "success".
Sometime, even if the test is successful, the email is not delivered.
To check if Newsletter is responsible of this failure, you can use Mailtrap. Mailtrap is a service (with a free plan) used by developers to test their mailing software. But it is so easy to setup that can be used by anyone.
This is the test I run every time a customer experience a problem and then we open a ticket to the provider reporting this test and asking a diagnose of the problem in the web server.
Let's see how to setup a test.
We want to answer that question: is Newsletter creating and sending emails? Since sending an email is different than delivering it, if that email does not appear in the receiver mailbox, where is the problem?
To do this test we force Newsletter to send email to Mailtrap instead to use the regular service from your provider: if Mailtrap receives the messages we're pretty sure Newsletter is sending them correctly and… we can ask the provider while the emails are not delivered.
Go to the Mailtrap site: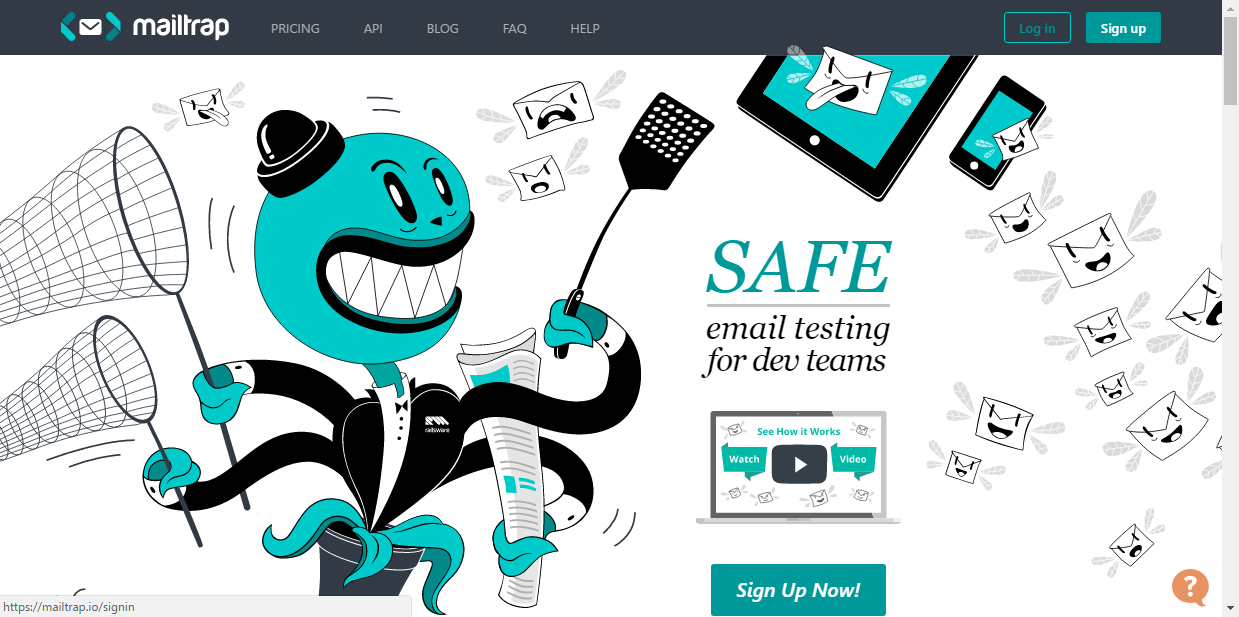 and sign up for an account. While inside the dashboard you should already have a Demo Inbox.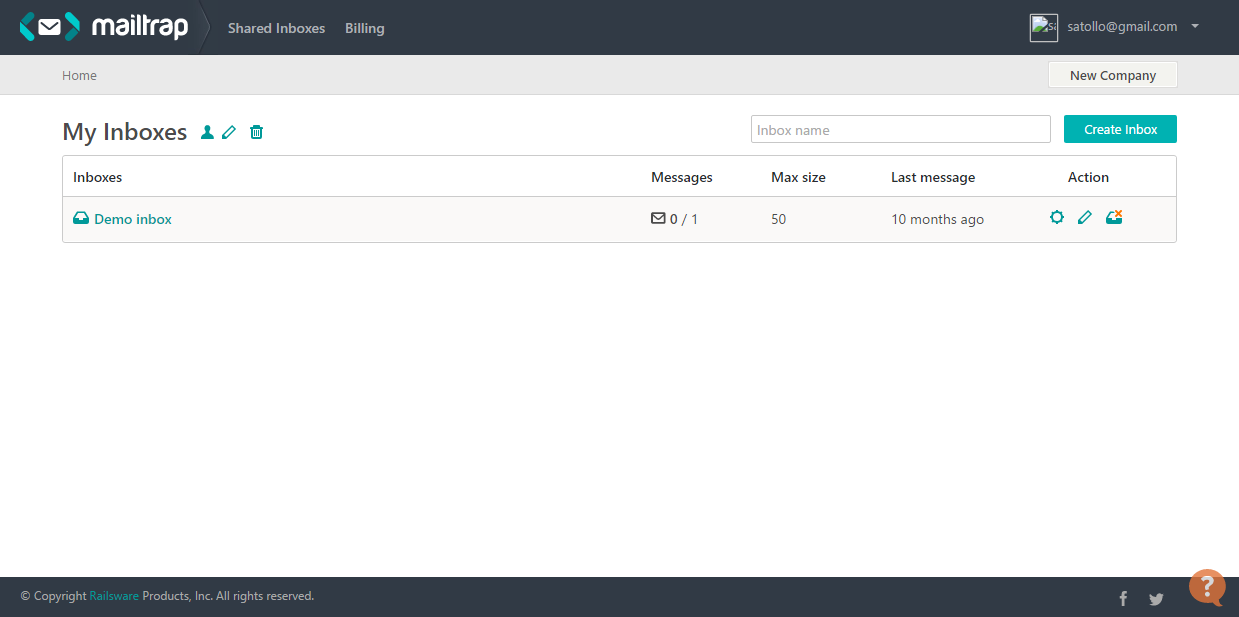 Click on it to see all the mailbox details. We need to get the host, username and password.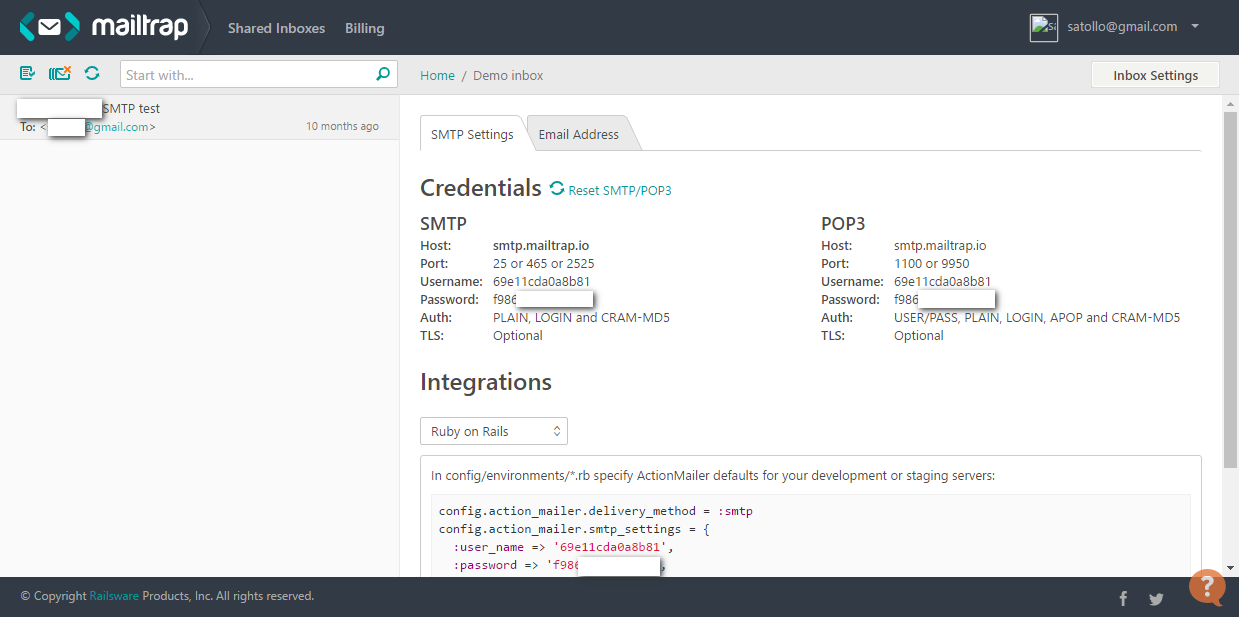 Now move to the Newsletter administration panel and from "Settings" choose "SMTP". On that panel copy the host, username and password. Leave the port as 25.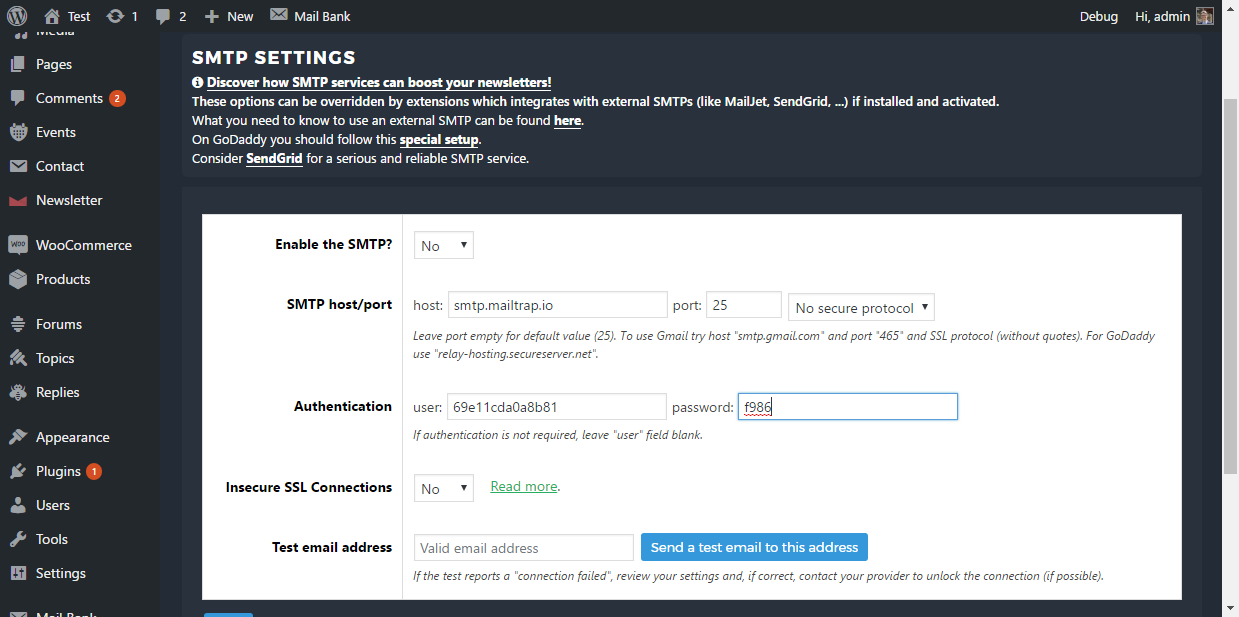 Now without enabling the SMTP run a test using your email in the field "Test email address". The test should report "success", see below:

If you got an error, the provider is blocking the connection to external service on port 25. You can try to change the port to 2525 or 465.
Assuming the test reports a success, you should see the email on Mailtrap console: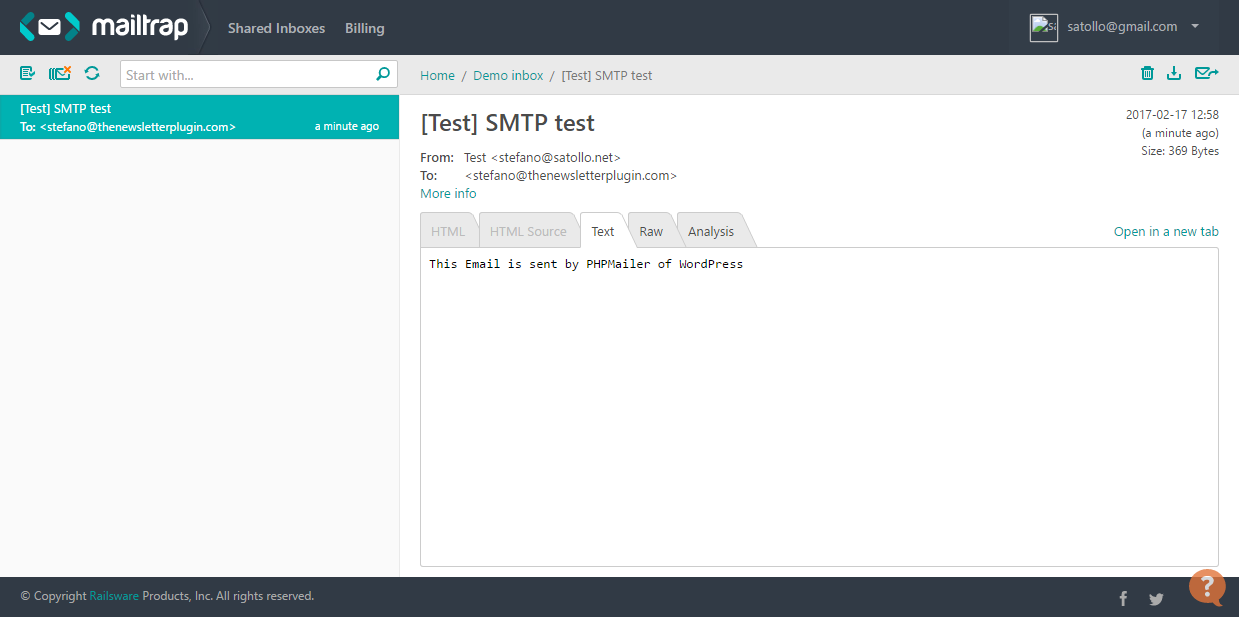 This is enough to demonstrate Newsletter is correctly creating and sending emails, so you can move on and find out with your provider where the problem could be. For sure it is not a software problem.