Hello everybody !
Today is another great day here at Newsletter Headquarters. We are proudly presenting our new editor: please welcome the Newsletter Responsive Email Drag & Drop composer. With a simple and intuitive interface, Newsletter 4.5 will let you compose and edit your beautiful responsive newsletter.
You can read the full documentation here.
The new responsive email Drag & Drop composer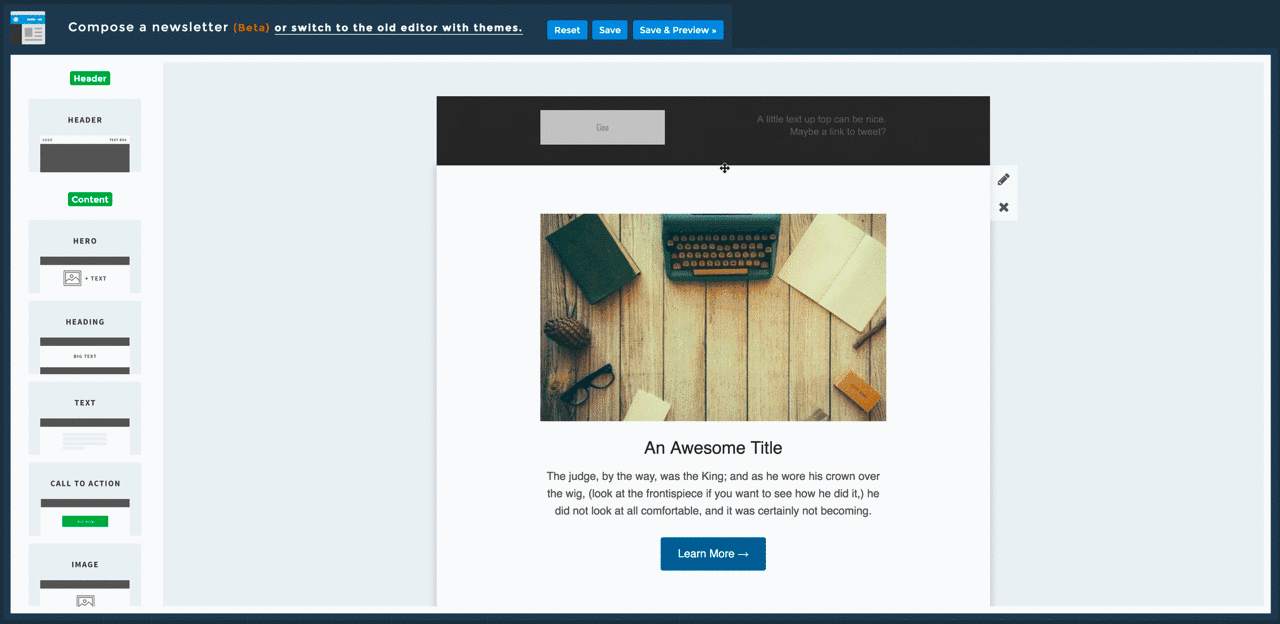 Here's the changelog
= 4.5.0 =
* New responsive email Drag & Drop composer, see the guide at https://www.thenewsletterplugin.com/plugins/newsletter/composer.
So go on and update, and don't forget to send us your feedbacks on this new version: your thought, now more than ever, are an invaluable help in improving our plugin.
Sincerely yours,
The Newsletter Team