Hello everybody !
Today is a great day here at Newsletter Headquarters. We are proudly presenting our most important and fanciest plugin release ever: please welcome Newsletter 4. With a totally renewed user interface, Newsletter 4 will make it even easier to set up a complete mailing management system, from the collection of subcribers, to the composition of newsletters and sign-up forms. With the new Dashboard, everything is now under control at first sight: last sent newsletters, last subscriptions and statistics panels let you have a fast overview on what's going on in real-time. The new Menu makes it a breeze to reach every feature of Newsletter with a single click, without losing time or getting annoyingly confused. Newsletter 4 is what we've been waiting for a long time, and what we've always wanted our plugin to be, but we have much more scheduled in our roadmap that we can't really wait to show you 🙂
The new menu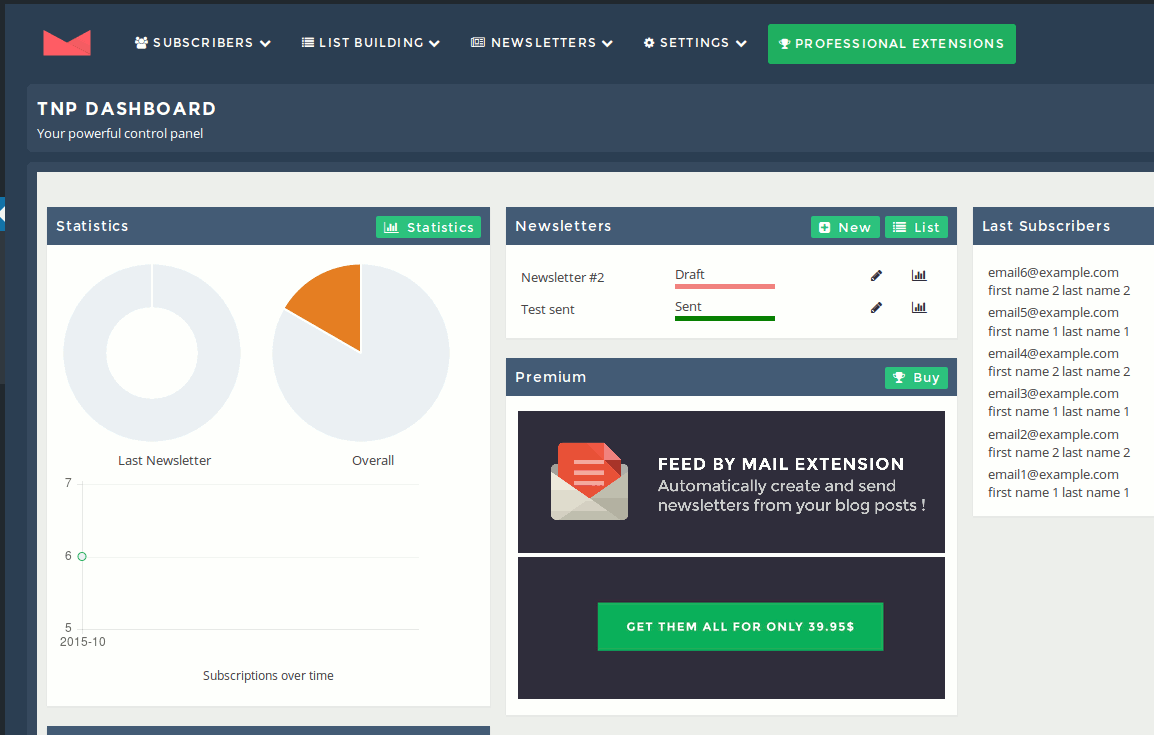 Here's the changelog
= 4.0.0 =
* Shiny new look
* New top menu
* Locked content feature moved into the subscription module
* Separated SMTP configuration panel
* Newsletter users import transfer first and last name
* Various bug fixes and improvements
So go on and update, and don't forget to send us your feedbacks on this new version: your thought, now more than ever, are an invaluable help in improving our plugin.
Sincerely yours,
The Newsletter Team