With the today release of Newsletter (version 6.1.3) you can find a new Gutenberg block to insert a subscription form inside your posts or pages.
This is a beta version with a minimal set of configurations, but you can now experience an easy way to add a subscription form in a page selecting the format (full or minimal) and some colors (text, background, button).
We plan to extend that block to embrace the most relevant settings of a form giving the block even more flexibility.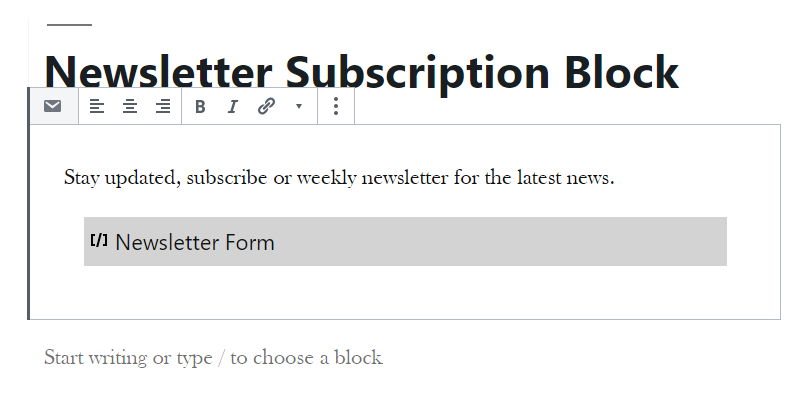 The configuration option are available in the editor sidebar. The final rendering is the one of our shortcode (newsletter_form) without the hassle to find the shortcode attributes in the documentation.
Let us know if you use Gutenberg and find this new block useful. More options and more blocks to come!