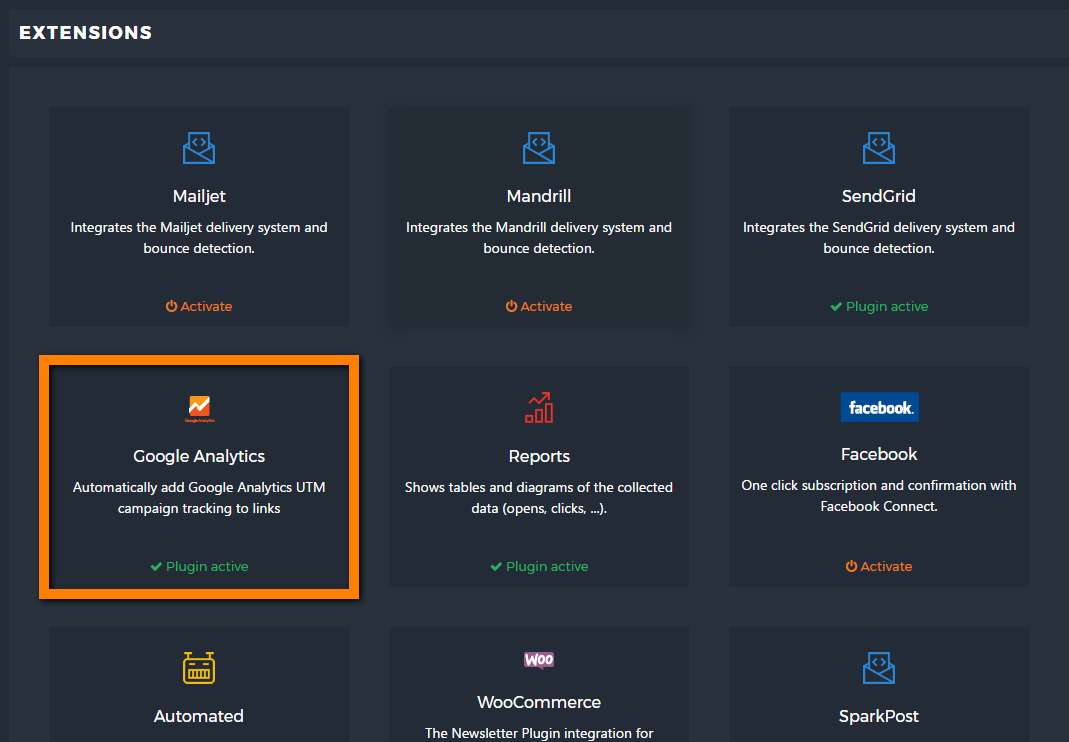 The new Google Analytics extension for Newsletter is an addon to the tracking system (part of the Newsletter core features) and adds the ability to link the Google Analytics tracking parameter, also know as "UTM" parameters.
With this new feature, every newsletter become part of an Analytics campaign and you can monitor the number of visits, leads, orders generated by your newsletters directly inside the Google Analytics console.
The extension provides a set of default values used to setup the tracking on new newsletters, but you can change them "per newsletter", or even disabling that kind of tracking if not need for a specific campaign.
If you already have the Newsletter Blogger or Agency license setup in your blog, enter the Newsletter extension panel and you'll be one click away from having the Google Analytics extension installed and working.
Remember: with a Newsletter Blogger license you have access to ALL the available extensions, one your of updates and the premium support in our customer reserved ticket system.