Mandrill Extension
Mandrill Extension for Newsletter integrates Mandrill by Mailchimp, a cool external SMTP service with bounce detection and many other features.
You can get it on downloads page and install it following the instructions on the Newsletter Extension Installation page.
Mandrill has a free plan with 12000 emails per month and 250 emails per hour, but those limits can be increased paying the service with a very cheap price per thousands of emails sent.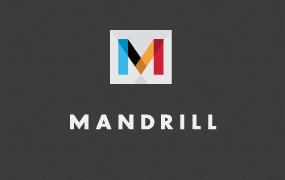 Using Mandrill is very simple: just sign up for free on their site and generate an API key. The API key, a sequence of random characters, will be used as password on extension configuration panel.
On configuration panel there are some suggested values for thr SMTP parameters (note their suggested values differ from mine, which are usually more safe on shared hosting).
For who prefer or has problem with SMTP connection (some hosting provider do not allow connection to SMTP services) the API method can be used (and probably it's even more efficient). Since version 1.1.0.
Note: GoDaddy is one of those providers with strict external connection limitations and the use of the API solve the problem (at least with some key users which tested it for me).
Tagging
From version 2.0.0 (plugin format) the extensions tags outgoing messages with a tag named "Newsletter ID", where ID is the newsletter number. Requires latest version of the Newsletter plugin.
Bounce detection
Mandrill offer a valuable bounce detection, so when you send emails with them and those emails fail, Mandrill can report that.
Mandrill Extension takes care to daily download the bounced addresses and mark them as bounced on Newsletter's database so they won't contacted anymore.
Two options are available: to detect even the soft-bounces (like a mail quota exceeded) and to delete or not the reject list on Mandrill servers.