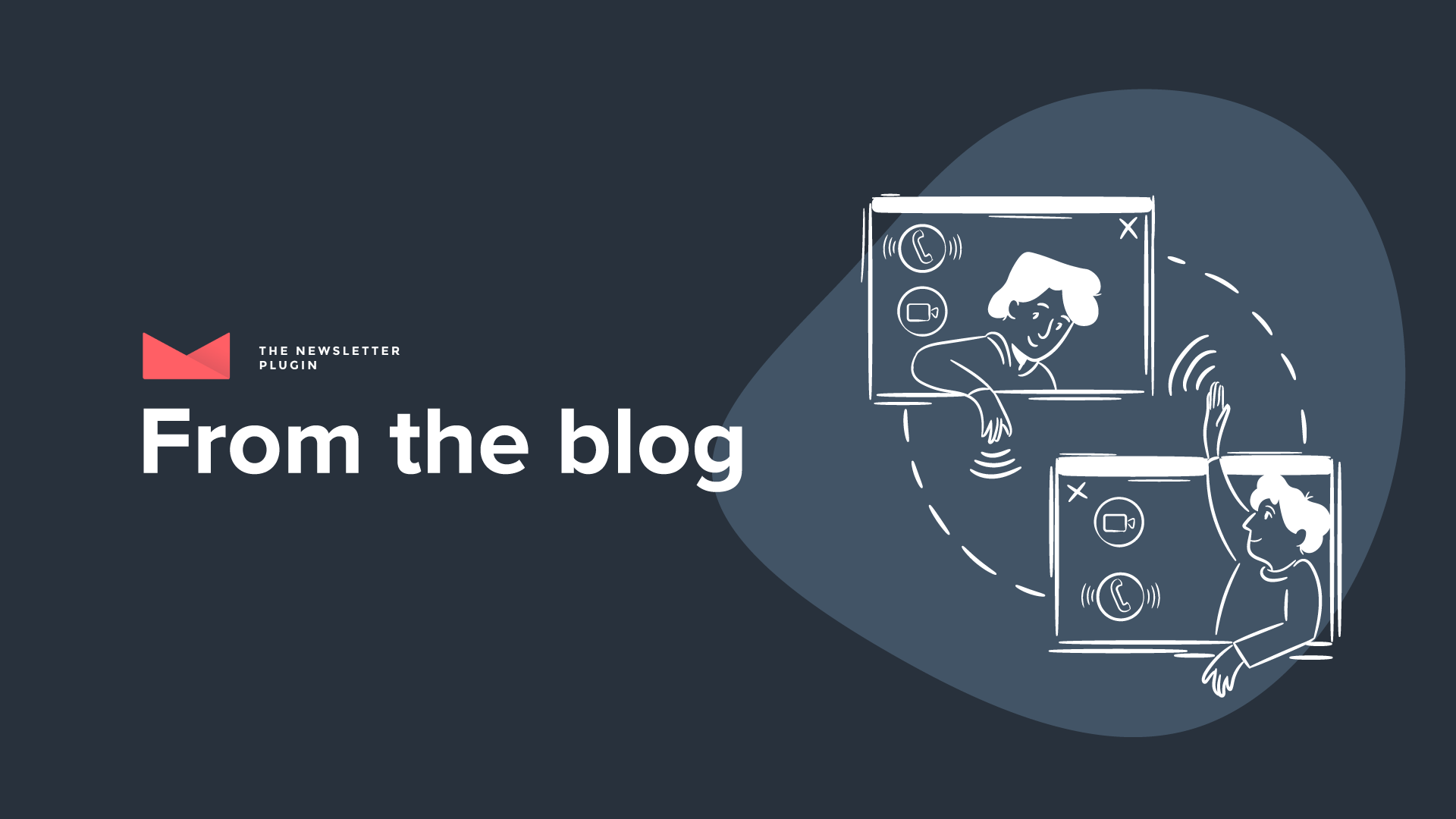 Hello fellow Newsletter users,
forced quarantine is beginning to hit hard on our nerves but results are clearly encouraging, things are getting better day by day and soon we will be out of this.
Here at The Newsletter Plugin headquarters we are passing these long days doing the thing that we enjoy the most: pushing updates! Here's a brief changelog of our latests releases, have a look 🙃
Autoresponder
We totally revised the admin interface of Autoresponder, bringing more clarity to the various options and the overall workflow.
The email sequences created with Autoresponder can now be designed with our visual Newsletter Composer (huge news!), allowing extreme freedom on your creativeness. Already existant email sequences can be seamlessly converted to be edited with the composer, just beware that some minor adjustments may be necessary.
We also added a long waited improvement: now you have the chance to send the first email of the sequence right at the moment of the subscription.
Reports
After introducing the new metrics with last update, we felt like some redesigning of the panel was necessary. So we introduced a more legible, clear interface with a sleek dark UX. You're gonna love it 🖤
Woocommerce
We introduced a lot of improvements in our Woocommerce integration as well. Now it's fully compatible with Woocommerce v4, prices are imported from Woocommerce settings and discounted values are correctly displayed. We fixed some minor bugs on the Add to cart button, added a multicolumn layout (do some tests if you're planning to use this feature!).
We introduced some new filters: discounted items, out of stock items, featured items.
And then some minor improvements: now if the customer email is already subscribed to Newsletter, the subscription checkbox won't be displayed anymore. From the WooCommerce My account page your customers will now find a link to their newsletter preferences page.
That's it for now: we keep working like little hamsters even during these long quarantine days, many news will be released shortly, along with some updates on our team (family's getting bigger!).
Take care and stay safe y'all
💪🏻